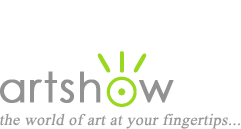 Art Workshops, Classes & Retreats
You are viewing: Design & Color Theory Workshops in Washington
Select from the following options to view more listings.
---
"The Contemporary Impressionist Landscape"
June 16-17, 2018
In many ways, Impressionism still defines the way contemporary landscape painters approach color. The Impressionists filled their paintings with brilliant color and created an entirely new coloristic metaphor for depicting natural light. In this workshop, you will learn the key to working with this "color-priority" system: that in order for the purer colors to serve as a stand-in for the luminosity of natural light, darker tonalities are rejected in favor of lighter-value colors. Strong value contrasts are replaced by color contrasts. Impressionists worked from life, but in this workshop, we will work from photographs, in the more controlled environment of the studio, where you will be able to absorb lessons at a comfortable pace. Suitable for oil, acrylic, pastel or watercolor.

Location: Bainbridge Island, Washington
Instructor: Mitch Albala, blog.mitchalbala.com
Cost: $350
Sponsor: Winslow Art Center
Website, email, 206-715-6663
---
"Mentoring Program with Cary Jurriaans"
Ongoing
This coaching & mentoring program is for beginners and advanced youth to adult. This is not general instruction but rather a personal approach addressing the needs and goals of the individual at their level. In painting, we begin with a clear understanding of values using a limited palette. Drawing, composition and shading are essential for all observational art. Drawing will start with the basics, master copies and cast drawing.

Location: Langley, Washington
Instructor: Cary Jurriaans, caryjurriaans.com
Cost: $50 whole day; $25 half day
Sponsor: Whidbey Island Fine Art Studio
Website, email, 360.637.4690


See also: Art Books for Design & Color Theory | Tutorials for Design & Color Theory