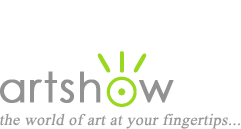 Art Workshops, Classes & Retreats
You are viewing: Portrait, Figure & Anatomy Workshops in France
Select from the following options to view more listings.
---
"Gourmet painting retreats in 17th century château in SW France"
May 26 - June 2, 2018
Imagine painting in a 17th century château in the middle of wine country in rural France. Relax, unwind, discover and deepen your artistic creativity. All-inclusive, quality accommodations, outstanding cuisine, art materials, sightseeing, and instruction. Small classes for personal attention with the insightful guidance of International artist Mike Snow. Discover untapped painting skills and grow your artistic talents with this intense immersion into creativity.

Location: Saussignac, France
Instructor: Mike Snow
Cost: 1,595 €
Sponsor: Snow & White
Website, email, +33 5 56 24 34 22
---
"Gourmet Artists Retreat in Southwest France"
September 15-22, 2018
Imagine painting in a 17th century château in the middle of wine country in rural France. Relax, unwind, discover and deepen your artistic creativity. All-inclusive, quality accommodations, outstanding cuisine, art materials, sightseeing, and instruction. Small classes for personal attention with the insightful guidance of International artist Mike Snow. Discover untapped painting skills and grow your artistic talents with this intense immersion into creativity.

Location: Saussignac, France
Instructor: Mike Snow
Cost: 1,595 €
Sponsor: Snow & White
Website, email, +33 5 56 24 34 22