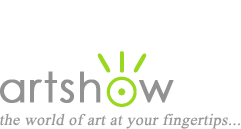 Art Workshops, Classes & Retreats
You are viewing: Portrait, Figure & Anatomy Workshops in California
Select from the following options to view more listings.
---
"Weekend Warriors Workshop"
April 7-8, 2018
Join us in my studio to work with outstanding models in an inspiring atmosphere! This popular painting workshop focuses on the Figure and Portrait in a series of Alla Prima exercises designed to help artists at all levels to strengthen their brushwork, color-mixing, and observation skills.

Location: Crockett, California
Instructor: Randall Sexton, www.rcsexton.com
Cost: $250 (includes model costs)
Website, 415-307-9796
---
"'Carmel By The Sea' En Plein Air"
August 27-30, 2018
Paint along the Monterey and Carmel Coastline en plain air with Plein Air Painters of America member, Randall Sexton. Open to all levels, this 3 (or 4) day workshop is especially geared to encourage the experienced artist to reach greater heights in their work. Sexton will review the basics of solid picture making - while sharing his own methods for simplifying the complex. Three days (weather permitting) will be spent on location en plain air, while an (optional) fourth studio day will focus on simplifying the figure directly (with a model). Daily demonstrations will be followed up with individual assistance at the easel.

Location: Carmel, California
Instructor: Randall Sexton, www.rcsexton.com
Cost: $600 for 3 Days, $800 for 4 Days
Sponsor: Carmel Visual Arts
Website, 831.620.2955