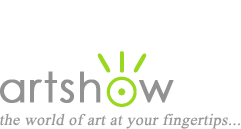 Art Workshops, Classes & Retreats
You are viewing: Portrait, Figure & Anatomy Workshops in Italy
Select from the following options to view more listings.
---
"Bas-Relief Sculpture Art Workshop in Tuscany, Italy"
June 8-15, 2018
Improve your drawing, painting, and sculpting skills by learning the art of bas-relief sculpture (or compressed form); Also: better story-telling, composition, perspective and anatomy. Geared towards the beginner, but all levels are welcome. We meet in Florence, Italy, to study the Gates of Paradise and other great examples of relief sculpture. Then we travel together to Castelvecchio in the hills NW of Florence to learn surrounded by Nature. We will enjoy the local cuisine; have time for hiking or visiting the river, and watching fireflies after dark. Instructor Kelly Borsheim has been a full-time artist since Jan. 2001 and creates figurative sculpture, paintings, and murals. She wrote a book about her experiences as a street painter in Florence.

Location: Castelvecchio, Italy
Instructor: Kelly Borsheim
Cost: $650, housing not included, but very affordable
Sponsor: Kelly Borsheim
Website, email, 0039-334-245-0129
---
"Drawing the Figure in Florence, Italy"
September 13-19, 2018
This workshop will be focused on both short and long pose charcoal drawings from life models. Demos and individual help will show students how to draw with beautiful line work; methods of placing different tones to render three dimensionally; design realistic works with supporting abstract elements; and the way to do drawing with painterly approaches. All levels welcome, but some experience helpful.

Location: Florence, Italy
Instructor: Henry Yan
Sponsor: Artensity Workshops
Website, email