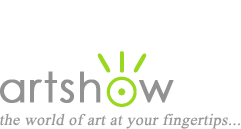 Art Workshops, Classes & Retreats
You are viewing: Drawing & Colored Pencil Workshops - Online Courses
Select from the following options to view more listings.
---
"Essential Human Anatomy"
Mondays, March 5 - May 7, 2018
The human body is one of the most fascinating subjects an artist can depict, but its anatomical complexity can make it intimidating. Roberto Osti, artist, teacher and author of Basic Human Anatomy: An Essential Visual Guide, makes anatomy approachable and enjoyable in this online course. Study the structural aspects of the human form: basic landmarks, essential volumes, and proportional relationships. Progress to the main muscle groups to identify their surface effects and aesthetic characteristics. Includes videos, lectures and assignments with regular instructor feedback.

Location: Web-delivered (Online)
Instructor: Roberto Osti
Cost: For Credit: $625; Non-Credit: $495
Sponsor: Pennsylvania Academy of the Fine Arts
Website, email, 215-972-7632
---
"Visual Journaling Online Workshop"
Begin any time
Visual Journaling offers an easy intuitive way to connect with your creative spirit, capture emotions & ideas, access inner knowledge, record life's special moments, and envision your future. This powerful tool is available to everyone, even non-artists, although many artists use it as a rich resource to develop new work & to access intuition. Carl Jung said "The soul speaks in images." You'll learn simple ways to create interesting color & texture on your pages, how to add images, personal photos & text. This powerful tool is yours forever after this introductory class. Watch online as many times as you like. Receive bonus journal if you register early. 6 weekly video lessons. Or receive all right away.

Location: Web-delivered (Online)
Instructor: Ann Bell
Cost: $75. Free journal
Website, email, 281-330-3827


See also: Art Books for Drawing | Tutorials for Drawing