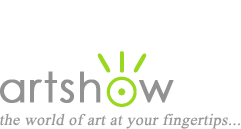 Art Workshops, Classes & Retreats
You are viewing: Landscape & Plein Air Workshops in Florida
Select from the following options to view more listings.
---
"3 day Watercolor: Painting Landscape"
December 12-14, 2017
The main focus of this workshop is Vlad's theory of 3 stages and 3 colors which are the core of his upcoming DVD "Watercolor Impressions". Subjects: How to add striking details to make your painting seem alive. How to paint the essence of old medieval European towns.

Location: Palm Beach, Florida
Instructor: Vladislav Yeliseyev
Cost: $320/$360
Sponsor: Palm Beach Watercolor Society
Website, email, 561-498-3605
---
"Plein Air Painting in West Palm Beach, Florida"
March 12-16, 2018
Join Mark Boedges for a five-day intensive plein air workshop in beautiful West Palm Beach, Florida focusing on how to paint the brilliant sunshine. Students will watch Mark as he demos throughout to help push each student's values and colors beyond what they thought possible. Mark will work with students individually to help them learn to use value contrast as well as color contrast to get the true glow of sunlight.

Location: West Palm Beach, Florida
Instructor: Mark Boedges, www.markboedges.com
Cost: $650
Sponsor: Scottsdale Artists' School
Website, email, (480) 990-1422 or (800) 333-5707
---
"Plein Air Workshop with George Van Hook: Approaches and Techniques"
March 20-22, 2018
George thinks of his paintings as primarily a visual response to the selected environment, be it landscape, figure or still life. "I want the color to be beautiful and the drawing firm and secure. The paintings are a marriage of external and internal forces – what emerges on the canvas should be a reflection of both the beauty of the world and the artist's most inner response." Van Hook has been involved in Plein Air competitions, and has won numerous awards. He was invited by Plein Air magazine to be a live instructor at the Plein Air National Convention, 2015 in Monterrey, CA and released an instructional film, "How to Paint Impressionism Outdoors" by George Van Hook.

Location: Sarasota, Florida
Instructor: George Van Hook
Cost: $450/400
Sponsor: Renaissance School of Art
Website, email, 941-330-6865