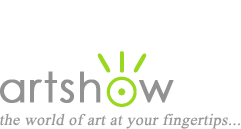 Art Workshops, Classes & Retreats
You are viewing: Landscape & Plein Air Workshops in Mexico
Select from the following options to view more listings.
---
"From Mud to Brilliant Colors, acrylic painting in Mexico"
March 5-9, 2018
Call for acrylic painters, all levels, who mix shades of mud! Discover how easy it is to mix crisp and vivid colors with acrylic paint! Are you one of many painters who no matter what they do, how hard they try, create paintings that lack depth and contrast and paint in several shades of mud? Your seasoned instructor, master painter Fernando Gonzalez, will show you how to transform your painting with intense dazzling colors. Learn and apply proven techniques of mixing acrylic paint in context of several painting topics. All in one of the most magical Mexico destinations, colonial mountain town of San Miguel Allende. A place where it is easy to be inspired and stimulate your creative juices.

Location: San Miguel de Allende, Mexico
Instructor: Maestro Fernando Gonzalez
Cost: $650 materials included
Sponsor: Cristi Fer Art Gallery and Workshops
Website, email, 415-121-2311
---
"Expressive Brushwork En Plein Air"
March 10-17, 2018
Join us for what is sure to be a fun and exciting week of painting in the Tropics. To be in the moment as much as humanly possible is what we so often strive to do. Painting plein air is a good way to get there. Join California artist Randall Sexton for a fun week of "choice moments" while painting the various scenes close to La Casa.

Location: Boca de Tomatlan, Mexico
Instructor: Randall Sexton, www.rcsexton.com
Cost: $1,995
Website, email, (413) 625-8382