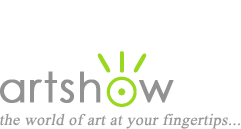 Art Workshops, Classes & Retreats
You are viewing: Landscape & Plein Air Workshops in Michigan
Select from the following options to view more listings.
---
"Adding the "You" Factor to Your Paintings 2"
March 26-28, 2018
This workshop is all about making unique, personal, and creative paintings. We will explore options and strategies for you to try on that will include still life, figure, and landscape examples of each concept as well as a look at the art history behind it. Plan on bringing personal photos or sketches of subject matter that you love to paint or would love to paint. The subject will be the jumping off place – the real subject will be YOU. Our focus will be on seeing and thinking abstractly, crafting a beautifully designed painting, and finding and expressing that thing that is your own.

Location: Ann Arbor, Michigan
Instructor: Donna Zagotta
Cost: $345
Sponsor: Artensity
Website, email
---
"The Expressive Landscape"
April 9-11, 2018
Do you want your paintings to stand out, to be more expressive, to say more? The Expressive Landscape workshop will teach you to make choices for your paintings based on the emotional content of the painting. You will spend time discovering "Why" you choose to paint what you paint and learn ways to focus on what you want your paintings to say. You will then use that information and knowledge to enable yourself to be more expressive with the painting process. You'll learn to use basics such as composition, format, color and subject matter to create paintings that go beyond being technically proficient to something that has a much deeper emotional connection to both the artist and the viewer.

Location: Ann Arbor, Michigan
Instructor: Lyn Asselta
Cost: $420
Sponsor: Artensity
Website, email
---
"Plein Air Painting in Michigan with Michael Chesley Johnson"
May 7-9, 2018
Join nationally-known artist Michael Chesley Johnson as he shows you how to paint the landscape on-location. In this plein air workshop, you'll start in the studio with basic principles, and then you'll move to the field where Michael will demonstrate his method for "capturing the moment" quickly and efficiently but without sacrificing mood and magic. After the demonstration, you'll have the opportunity to practice your new skills with Michael going from easel to easel offering plenty of personal help. Each day will offer at least one demo plus critiques of student work done in the workshop. Contributing editor, The Artists Magazine. Writer, Pastel Journal. Master Signature Member, American Impressionist Society. Signature Member, Pastel Society of America.

Location: Lowell, Michigan
Instructor: Michael Chesley Johnson
Cost: $400
Sponsor: Francican Life Process Center
Website, email, (616) 897-7842