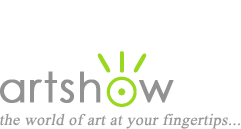 Art Workshops, Classes & Retreats
You are viewing: Landscape & Plein Air Workshops in North Carolina
Select from the following options to view more listings.
---
"Expressive Paint – exploring the landscape with David Skinner"
March 17-18, 2018
Learn about the factors that comprise a successful painting with an emphasis on expressive brushwork and a bold palette. David intends on building upon your own innate abilities and to help foster a unique style that is distinctly yours. The workshop will take place in his Asheville studio in the River Arts District. You'll be able to not only immerse yourself in a great weekend of painting but will also be able to enjoy the great city of Asheville and all that it has to offer.

Location: Asheville, North Carolina
Instructor: David Skinner
Cost: $350
Sponsor: Painting Miles
Website, email
---
"Painting the Landscape"
July 7-9, 2018
Qiang's approach to landscape painting will be demonstrated with particular focus on choosing dramatic compositions, observing the light distribution, and using bold and loose strokes to create a powerful and accurate representation on canvas. Using demonstrations, presentation, and individual assistance, Qiang will explain his process of creating energetic paintings by manipulating values, colors, edges, and brushwork. Personal attention will be given to each student according to his or her current skill level and personal goals in art. The workshop is designed for indoor practice from your photos of a landscape scene.

Location: Raleigh, North Carolina
Instructor: Qiang Huang
Cost: $490
Sponsor: Painting Miles
Website, email
---
"Modern Impressionism-In-Action 2018"
September 13-16, 2018
Colley's students will be learning techniques to paint subjects such as Landscapes, Interiors, Seascapes and Urban Scenes. With Colley's easy-going nature he will help guide you towards producing works that are bold, confident, and skilfully handled paintings filled with light. Students will be covering topics such as edges, tonal values, composition, brushwork, color saturation and focal points. We will be experimenting with techniques that will allow us to infuse abstract brush treatment into a realistic image.

Location: Raleigh, North Carolina
Instructor: Colley Whisson
Cost: $615
Sponsor: Painting Miles
Website, email