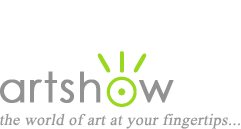 Art Themes: Abstract Art & Surrealism
This rather broad category includes artworks that are surreal, futuristic, abstract, minimalist or nonrepresentational. Some of the art is intensely colored with bold, lively brushwork. Other works are tranquil and pared down to only a few visual elements.
Click on an image below to visit the artist's website and view more abstract art for sale. Many of these artists are also available to do commissioned paintings or sculptures.