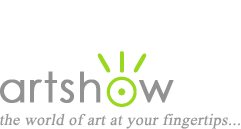 Art Themes: Landscapes & Seascapes
The landscapes and seascapes below include scenes with coastal waters, pastoral meadows, and wooded forests. They may be depicted with subtle nuances of light and atmosphere or expressed with a great deal of vigor. Regardless of their style, these artworks provide an irresistible escape from our daily lives and connect us with the restorative effects of earth, sky, and water.
Click on an image below to visit the artist's website and view more works of art for sale. Many of these artists are also available to create commissioned artworks.