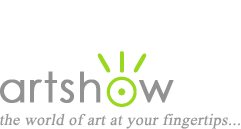 Art Themes: Portraits & Figurative Art
Throughout history the human form has always been one of the most evocative subjects in art and continues to stir us today. Whether an expressive abstraction of the figure or an engaging portrait with a telling likeness, the figurative subject compels an immediate and intimate connection with the viewer.
Click on an image below to visit the artist's website and view more figurative works of art for sale. Many of these artists are also available to do commissioned portraits.