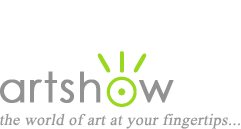 All Media: Sculptures, Ceramics & Installations
In creating three-dimensional forms the sculptor as well as the craftsman considers balance, harmony, variety, economy, movement, and proportion much in the same way an artist working in two dimensions would. The artist's creation however is not one of illusion, but one of tangible actuality.
Click on an image below to visit the artist's website and view more art for sale. Many of these sculptors and ceramicists are also available to do commissioned pieces. The artists work in a variety of media including bronze, clay, wood, metal, stone, resin and paper.