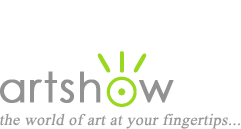 Art Workshops, Classes & Retreats
You are viewing: Glass Workshops in All Locations
Select from the following options to view more listings.
---
"Glass As Your Canvas - 7 Imagery Techniques"
October 5-8, 2017
The class focus will be on layering imagery, allowing students to build visual richness and depth in their pieces; each layer applied can create a fabric-like background that allows additional central images to float in the foreground. Students will work with glass enamels, glass paints, glass powders, micas, stencil cutters, frisket and specialty films. Methods for applying images to glass will include: screen printing, airbrushing, photo resists, powder printing, custom decals, direct painting, and masking and stenciling. Students will create six sample tiles as well as two complete works. Each piece will consist of patterns, colors, and textures, overlaid with images of personal history, focusing on childhood and love. Students will mount their finished pieces for hanging.

Location: Salt Lake City, Utah
Instructor: Gail Stouffer
Cost: $675
Sponsor: Western Art Glass
Website, email, 801-487-2773
---
"Flame-Worked Glass Beads"
October 28, 2017
Whether a beginner or an advanced glass bead artist, this class is for you. Step by step, Julie will demonstrate how to make glass beads in a small flame of a torch. You will learn heat control and techniques of different styles, the basics of hot head torch set up and safety. Round beads will be made first. Next you'll pull glass stringers from glass rod to use for decorations and details, making dots, scrolls, and swirls on your own beads. Other shapes and techniques using additional glass inclusions and metals will be included as well as making copper head pins for bead assembly. A discussion of common problems associated with bead making will be covered early in the day.

Location: Mineral Point, Wisconsin
Instructor: Julie Lukosaitis
Cost: $155
Sponsor: Shake Rag Alley
Website, email, 608-987-3292