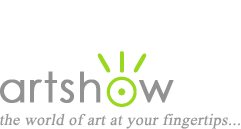 Recommended Books for Artists: Marketing Techniques
We've compiled a list of our favorite books for Art Marketing Techniques.
Click on a book cover or title to purchase the item.

As an Amazon Associate we earn commissions from qualifying purchases.


The Artist's Guide: How to Make a Living Doing What You Love
Providing real-life examples, illustrations, and step-by-step exercises, Battenfield offers readily applicable advice on all aspects of the job. Along with tips on planning and assessment, she presents strategies for self-management, including marketing, online promotion, building professional relationships, grant writing, and portfolio development.


Guerrilla Publicity: Hundreds of Sure-Fire Tactics to Get Maximum Sales for Minimum Dollars
Completely updated and revised, this book uses the expertise of today's top media gurus to show you how to get the word out about your product or business and reach even more buyers - without the cost of a traditional big budget campaign!


Legal Guide for the Visual Artist
Topics covered in this comprehensive guide include: copyright, laws protecting artists in artist-gallery relationships, licensing, sales, special risks and protections for art and artists, book publishing, leases, taxation, estate planning, grants, basic strategies for negotiation, and more.
See also:
Advice for Marketing Your Art
More Art Books