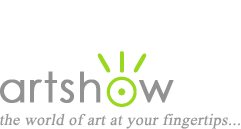 All Media: Paintings in Oils, Watercolors, Acrylics, and Encaustics
Original paintings in oil, acrylic, watercolor, and encaustic have long been a favorite of both artists and collectors. The artists' interpretations range from bold expressions with dynamic brush marks to intricate works of mesmerizing detail with soft transitions of light and color. This collection of paintings includes works of art with a thick impasto surface as well as ones with thin veils of transparent washes and rich luminous glazes.
Click on an image below to visit the artist's website and view more original paintings for sale. Many of these artists are also available to do commissioned paintings.