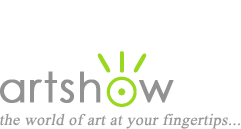 Art Workshops, Classes & Retreats
You are viewing: All media & themes in Illinois
Select from the following options to view more listings.
---
"Discover Originality Within Your Work"
July 28-29, 2017
During this two-day workshop, Australian Master Artist, Herman Pekel, will meet the artists where they are and support the production of work that expands their practice in a personal way. Individual instruction will be plentiful and discussions and lectures of particular techniques will be included. Many tips will be given. Expect to be challenged, to be brave, and to have fun! Limited enrollment!

Location: Chicago, Illinois
Instructor: Herman Pekel
Cost: $360
Sponsor: Ingrid's Originals Inc.
Website, email, 312-320-0833
---
"Intro to Pastel Painters"
September 2-4, 2017
3 day landscape workshop for artists who have not yet had the opportunity to study with Richard McKinley. Workshop will provide opportunity to work in the field and indoors. Richard shares his vast knowledge thru slide presentations, demos, critiques and discussions.

Location: Chicago area, Illinois
Instructor: Richard McKinley
Cost: $445
Sponsor: Chicago Pastel Painters
Website, email, 708-557-0797