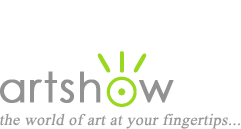 Art Workshops, Classes & Retreats
You are viewing: All media & themes in Vermont
Select from the following options to view more listings.
---
"Freedom of Brushstroke in Watercolor"
July 31 - August 3, 2017
Academically trained master watercolorist Vladislav Yeliseyev (Vlad) will show you how to quickly capture the essence of the scenery with dynamic and powerful impressionistic approach. The artwork's main message must be heard loud and clear and Vlad will show you how it is done in watercolor. Vlad is a professional drawing and watercolor teacher year round at Renaissance School of Art in Sarasota, Florida and he knows how to make progress with his students. It does not matter if you are a beginner, intermediate or advanced level because his method of teaching is through an individual approach. Vlad developed color mixing techniques specifically tailored for his students so their journey to fine arts would be enjoyable and effective.

Location: Landgrove, Vermont
Instructor: Vladislav Yeliseyev
Cost: $480
Sponsor: Landgrove Inn - InView Center for the Arts
Website, email, 800.669.8466
---
"Autumn in Vermont"
September 20-23, 2017
Join Randall for his annual return to the quintessential New England backdrop of Landgrove Vermont. Close to the Vermont Country Store in Weston, between Manchester and Brattleboro, this plein air workshop is a favorite of past and returning attendees. All levels welcome, visiting students are encouraged to spoil themselves at the Langrove Inn that hosts the workshop series.

Location: Landgrove, Vermont
Instructor: Randall Sexton, www.rcsexton.com
Cost:
Sponsor: Langrove Inn
Website, (802) 824-6673