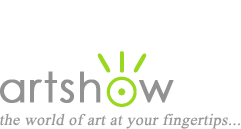 Art Workshops, Classes & Retreats
You are viewing: All media & themes in Virginia
Select from the following options to view more listings.
---
"David Cheifetz - Focus Mastered in Still Life Oil Painting"
October 6-9, 2017
Learn to paint impressionistic still life with palette knife or brush. Instruction is private, in my home studio, limited to 10 students. David takes pride in his very personal, one on one teaching methods. You will be treated to a very personal learning experience. Learn how to master the focus in your artwork. Satisfy your curiosity about palette knife painting vs. brush painting. All skill levels are welcome.

Location: Ashburn, Virginia
Instructor: David Cheifetz
Cost: $595
Sponsor: DebKArt Home Studios, LLC
Website, email, 571-236-0047
---
"Mark Polomchak Workshop and Retreat"
November 4-5, 2017
Mark Polomchak has exhibited his watercolors in various art shows and galleries throughout the United States and Canada. This 2-day Workshop will feature Packet #11 from Mark's website. The packet, photo, line drawing and instructions are included in the workshop fee. Mark will also be suggesting subjects for warming up and to become familiar with his technique. This workshop will hosted by the BJ Dickhute Studio located on the 50 acre Thistle Farm in the middle of the Shenandoah Valley. Limited on-site accommodations are available. A framer will also be available at extra cost. Surrounded by Civil War Battlefields, the Studio is minutes from Bryce Resort, the Shenandoah Caverns, Meems Bottom Covered Bridge and the New Market Battlefield.

Location: Mount Jackson, Virginia
Instructor: Mark Polomchak
Cost: $250.00
Sponsor: BJ Dickhute Studio/Thistle Farm Inc
Website, email, 540-333-2877
---
"David Shevlino Paints the Clothed Figure"
March 8-11, 2018
Would you like to create fresh, loose figure paintings? Instruction by this contemporary master is relaxed, in my home studio and outdoors in the Broadlands neighborhood, limited to 12 students. David will teach you how he paints from live models alla prima (wet into wet). Learn how to simplify form, values and color into understandable tones and shapes. Each day in the workshop we will watch David demonstrate, and then paint from live models ourselves. Artists of all skill levels are encouraged to come and learn. Every student will appreciate painting loosely and with greater economy in their strokes.

Location: Ashburn, Virginia
Instructor: David Shevlino
Cost: $545
Sponsor: DebKArt Home Studios
Website, email, 571-236-0047