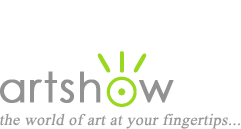 Art Workshops, Classes & Retreats
You are viewing: All media & themes in Ohio
Select from the following options to view more listings.
---
"Landscape/Seascape Painting Workshop"
August 28-31, 2017
Join Doug in this grand painting adventure. Has your spirit ever been elevated to new heights by listening to great music or by being witness to a wondrous landscape and wishing you could create that beauty by painting? Well you can, just like the great masters. Instructor demonstrations and critiques will teach students how to create beautiful landscapes or seascapes using color, perspective, detail and thoughtfully developed compositions practicing and exploring various techniques with individualized advice and focused direction. You can see Doug's work at www.douglashousefineart.com.

Location: Cuyahoga Falls, Ohio
Instructor: Douglas L. House
Cost: $450.00 members, $495.00 Non Members
Sponsor: Cuyahoga Valley Art Center
Website, email, 330-928-8092
---
"Urban Landscape"
October 6-7, 2017
Studio/Plien Air. What is required to quit tight illustrative coloring which is a trademark of beginners and start painting like a pro? All of this and many other techniques will be the subject of this intensive workshop. You are going to learn how to mix and apply watercolors without fear of being inaccurate. Vlad will show you the shortcuts to the path when every brushstroke applied is significant in its impact on the viewer. He will show you the importance of one detail above the other and therefore how to be selective in your painting process. Every painting is like a poetry, the less words wasted the more powerful message it conveys.

Location: Columbus, Ohio
Instructor: Vladislav Yeliseyev
Cost:
Sponsor: Western Ohio Watercolor Society
Website, email