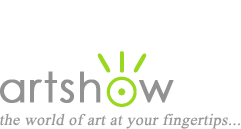 Art Workshops, Classes & Retreats
You are viewing: All media & themes in Rhode Island
Select from the following options to view more listings.
---
"Working Artist Residency"
August 21-25, 2017
Professional working artists are welcome to join us for 5 studio days of non facilitated practice in this beautiful art gallery and center. A special show from the residency work will be held on the evening of Friday August 25th "Visual development" For working artists with an ongoing body of current work.

Location: Jamestown, Rhode Island
Instructor: Theresa Girard
Cost: $450
Sponsor: "Workshops for Creative People" by Theresa Girard
Website, email, 401.741.8036
---
"Plein Air Painting in Newport, Rhode Island"
October 16-20, 2017
Don't miss this opportunity to paint on location at one of the east coast's premier sailing ports, led by plein air painter extraordinaire Joseph Sweeney and local architect and watercolorist, John Grosvenor. Newport offers everything the landscape painter could want: breathtaking seascapes, sailing ships, cliff walks, and historic architecture. Learn to paint efficiently out-of-doors with tips on choosing a prime location, capturing the weather and light, and setting up a seascape palette. All media are welcome, including oil, acrylic, pastel, and watercolor. The course features visits to great cliff-side estates of Newport including Castle Hill, the Vanderbilt Grace Hotel, and private estates by special arrangement. Between painting sessions, there will be ample time to explore the picturesque town of Newport.

Location: Newport, Rhode Island
Instructor: Joseph Sweeney, www.joesweeneyart.com
Cost: For Credit: $875, Non-Credit: $695
Sponsor: Pennsylvania Academy of the Fine Arts
Website, email, 215-972-7632