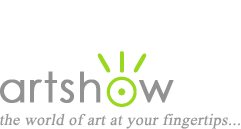 National
Call for Artists
NSS Sculptor Residency at Chesterwood
National Sculpture Society
seeks a Sculptor-In-Residence, June 5-30, 2023 at Chesterwood, formerly Daniel Chester French's studio in Stockbridge, MA. $4,500 award. Residency candidates must be citizens of or residents in the United States with a social security number. Free to apply.
Deadline: February 28, 2023
.
More info
. Contact:
email
or call 212-764-5645.
National
Call for Artists

Artist-in-Residence
Webb School of Knoxville is inviting applications from visiting artists for our 2023-2024 artist-in-residence program. Two opportunities, one each semester: Fall and Spring at Webb School of Knoxville in Knoxville, TN. Artists spend five weeks working with our students part time and in their own studios part time. Artists are asked to mount an exhibition and donate a representative piece upon completion of their residency. In exchange, artists are provided a public studio space, housing, travel expenses and $6000 stipend for five week residency. Submit cover letter, resume, list of three references and link to website to:
Todd.Johnson@webbschool.org
. Free to apply.
Deadline: March 1, 2023
.
More info
.
International
Call for Artists
SFAI 2024 International Thematic Residency
Santa Fe Art Institute
in Santa Fe, NM announces a call to artists for the SFAI 2024 International Thematic Residency, January 2024-December 2024. BIPOC Award $500; Indigenous Award $500. The Santa Fe Art Institute Thematic Residency Program supports dynamic creative practices that engage complex social issues, inspire individual transformation, and inform collective action. SFAI welcomes local, national, and international applicants of all backgrounds. SFAI is especially committed to supporting marginalized and underrepresented artists, including Black, Indigenous, and artists of color, disabled, LGBTQ+, women, and immigrant artists. All fees are waived for the 2024 International Thematic Residency program.
Deadline: April 9, 2023 11:59pm MST
.
More info
. Contact:
email
or call 505-424-5050.