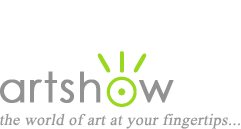 International
Call for Artists
Artist Residencies in Key West, FL
The Studios of Key West
, the premiere arts organization at the Southernmost Point of the United States, is now accepting residency applications from artists and writers from around the world. One month residencies are awarded to visual artists, writers, composers, performers, and interdisciplinary artists to encourage the imagination of new artistic work, engagement in valuable dialogue, and exploration of island connections. Applications are accepted online. The Studios asks that applying artists submit supplementary materials to provide more information on their residency proposal (a guide to submissions is available at tskw.org), as well as propose a special project as a component of the residency. This could be in the form of a workshop, artist talk, public reading, etc. and would be offered at The Studios of Key West in exchange for the residency, if awarded one. Applications are evaluated by selection committees comprised of working artists and professionals in the applicants' respective fields of discipline under the five categories: Visual Arts, Literary Arts, Media Arts, Musical Arts, and Performing Arts. $40 application fee.
Deadline: May 15, 2019
.
More info
. Contact:
email
or call 305-296-0458.
National
Call for Artists
Lacawac Artists' Residencies 2019
Lacawac Sanctuary and Field Station is a nature preserve, biological field station, and environmental education center located near Lake Ariel, PA in the Pocono Mountains. Each year professional or aspiring artists are selected to spend time at Lacawac Sanctuary for either one or two weeks. During the residencies, artists are free to produce their artwork using the inspiration of the beauty that is Lacawac. Housing and limited studio space is provided. Artists are provided: a comfortable, rustic room in the Historic Watres Lodge or the Ice House; access to 545 acres which includes a glacial lake, 2 ponds, shore access to Lake Wallenpaupack, ledges natural area, and forests; interaction with scientists conducting research at Lacawac (May thru early August). $10 application fee. The cost of the residency is $200 per week.
Deadline: Rolling Basis
.
More info
. Contact:
email
or call 570-689-9494.