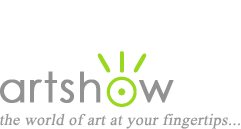 International
Call for Artists

2021-2022 Studio and Curatorial Fellowships
NXTHVN
in New Haven, CT seeks artists for its Studio and Curatorial Fellowships, June 2021 - May 2022. Generous stipend disbursed quarterly throughout the Fellowship year. Each fellow mentors a local high school apprentice, providing them with hands-on instruction in studio and curatorial practices. Through active participation in NXTHVN's year-long programs, early-career artists and curators make the personal strides and interpersonal connections that advance their careers. Applicants must be 21 years old by the start of the Fellowship and can not be enrolled in an academic program or other residency during the Fellowship year. Applicants are not required to hold an art degree or to have received any formal training. Studio Fellows are required to reside in New Haven for the duration of their Fellowship. Applicants may be based in the US or internationally. At this time NXTHVN does not cover travel or relocation costs. NXTHVN encourages and welcomes applicants of all backgrounds to apply for the Fellowships. We do not discriminate based on age, race, sex, sexual orientation, disability, religion, marital status, or nation of origin in our admission policies. $35 application fee.
Deadline: November 1, 2020
.
More info
. Contact:
email
National
Call for Artists
Live/work studio space to think, create and shelter in place
A.I.R. Studio Paducah (Paducah, KY) invites artists to apply for residency. A.I.R. features a storefront multi-purpose display space for exhibitions or presentations during the residency. Please submit the following work samples: a. Visual artists: Ten high resolution digital images in jpeg format, accompanied by a corresponding image list. Image details include last name, title of work, media, dimensions and date. b. Writers: No more than ten (10) pages of prose (fiction, non-fiction, or creative non- fiction). No more than five (5) poems. c. Composers/Musicians: Audio sample and a short description of your work. d. Architects: Digital images of three (3) projects. e. Improvisational Choreographers: 2 video clips. $25 application fee.
Deadline: ongoing for 2021/22
.
More info
. Contact:
email
or call 202 374-5650.