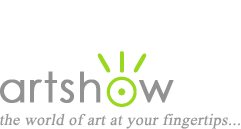 National
Call for Artists

Artist in Residence
6th Street Studios & Art Center
in Gilroy, CA is happy to announce our new quarterly residence program. Residents have the freedom to choose the duration of their stay anywhere between 6 weeks and 3 months in one of our newly renovated studios. This opportunity provides well-lit private workspace, 10' x 10' exhibition area during residency, online exposure across several media platforms and a discounted exhibition rental rate. $25 application fee.
Deadline: December 31, 2021
.
More info
. Contact:
email
International
Call for Artists
2022-2023 Artist in Residence Program at the Armory Art Center
Armory Art Center
in West Palm Beach, FL seeks artists for the Artists-in-Residence program, August 29, 2022 - May 27, 2023. Monthly stipend of $1,000. Application Materials checklist: Completed application form; Resume; Artist statement (maximum one page); Diversity statement (maximum one page); Proposal for what you plan to accomplish during your residency (1-3 paragraphs); 3 References, personal and professional (name, address, email, and phone number); 10 digital images of work completed within the last 2 years (identify images uniformly, e.g. Smith, title, .jpg). No application fee.
Deadline: March 14, 2022
.
More info
. Contact:
email
or call 561-832-1776.