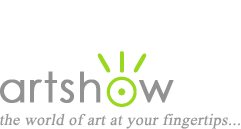 Art Workshops, Classes & Retreats
You are viewing: All media & themes in Belgium
Select from the following options to view more listings.
---
"Watercolor Painting Workshop in Belgium"
September 21-28, 2020
Join me on this wonderful trip to Belgium! Canals, wind mills, medieval town of Bruges, friendly people, charming villages, scrumptious food and wine, everything conjured up in the image of Belgium awaits when we go there in Sept 2020. We will explore and paint outdoors while enjoying the joie de vivre the region has to offer. If you're looking for a cozy, personalized therefore very special painting holiday organized by a tour operator who is completely bi-cultural and bilingual, this is it. Since we will be a small group, I can also closely work with each one of you for a semi-private painting experience.

Location: Bruges, Belgium
Instructor: Keiko Tanabe, www.ktanabefineart.com
Cost: $3,390
Sponsor: French Escapade
Website, email, 510-483-5713
---
"Sketchbook and Watercolor Painting Workshop"
June 20-27, 2021
The most enjoyable painting I do is when I paint outdoors. There is an intimacy and sense of "being there" that only occurs when you take the time to slow down and record your surroundings in watercolor- and what surroundings we will have! Join me in Belgium for a truly memorable week! We will tour daily with an easy schedule of demonstration, one on one critique, and group discussions designed to build your confidence and ability alike. You may paint or explore or do both on any given day. I will be there to guide you through my approach to painting en plein air and help you take your watercolors to the next level!

Location: Bruges, Belgium
Instructor: Iain Stewart, AWS/NWS
Cost: $3,190 before Nov 30, 2020
Sponsor: French Escapade
Website, email, 510-483-5713