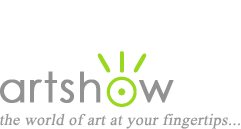 Art Workshops, Classes & Retreats
You are viewing: All media & themes in Mexico
Select from the following options to view more listings.
---
"Día de Muertos Watercolor Workshop with Altar and Sandpainting"
October 27 - November 3, 2020
Day of the Dead is celebrated all over Mexico, but it's observed with the most color and pageantry in Oaxaca – and Pedro brings his Oaxaqueño traditions to this watercolor workshop in Baja. El Día de Muertos honors the belief that death is an extension of life – that the spirits of the dead not only still exist but return home annually to visit their beloved families. We will paint imagery and symbolic representations of our loved ones to honor their memories and assemble a beautiful group altar with offerings. Participants should bring photos of their dearly departed for the altar. Bring a Muertos costume + facemask for the occasion. Join us in this celebration of art and sacred memory.

Location: El Cardonal, Baja California Sur, Mexico
Instructor: Pedro Cruz Pacheco
Cost: $335 (workshop only - lodging and meals not included)
Sponsor: Oaxaca Dreams - Pedro Cruz Pacheco
Website, email, 707-575-6801
---
"Acrylic Painting"
Year Round
I have been a practicing artist for 30 years with years of experience teaching Advanced Art classes to students in the Los Angeles Area. I have been living in San Miguel de Allende for the past 5 years. I own and exhibit my work in Galeria San Francisco and I offer classes working in the studio of my sun filled gallery over looking the Jardin and the Parroquia in beautiful San Miguel de Allende.

Location: San Miguel de Allende, Mexico
Instructor: Susan Santiago
Cost: $50 per 3 hour session, including all materials
Sponsor: Galeria San Francisco
Website, email, 415-152-0552