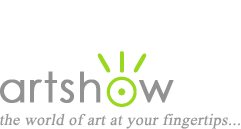 Art Workshops, Classes & Retreats
You are viewing: All media & themes in New Jersey
Select from the following options to view more listings.
---
"Lush and Lively Colored Pencil"
May 4-6, 2020
The New Jersey shore beckons you! Explore the possibilities that can literally be drawn from the point of a colored pencil- or watercolor pencil! With vast choices of surfaces, blending tools, and techniques, colored pencil yields a tremendous range of effects: shimmer and shine, saturated intensity, sparkling highlights, even fluid, transparent effects. This promises to be an enjoyable workshop in a beautiful, historic Victorian mansion near the Atlantic Ocean. Kristy is an experienced, upbeat, supportive instructor who is the author of two colored pencil books and the featured artist in four DVDs. She has taught over 200 workshops, readily making her students feel at home, whatever their experience.

Location: Island Heights, New Jersey
Instructor: Kristy A. Kutch
Sponsor: Ocean County Artists' Guild
Website, email, 732-998-8286
---
"Plein Air Painting in Cape May"
May 28-31, 2020
Join Joe Sweeney for a plein air painting retreat in beautiful Cape May, New Jersey! Experience small town hospitality while painting Cape May Point, the Cove with sweeping vistas, Cape May Lighthouse, and Sunset Beach. Includes tips on choosing a prime location, reading the weather and light at a particular time of day, and setting up a landscape palette. Morning and evening painting times will leave the afternoons free to relax on the beach – the perfect artist's getaway! Instruction geared towards oil, acrylic and pastel, but experienced watercolorists are welcome. Times variable. For more information and recommended accommodations, email joesweeney5@gmail.com

Location: Cape May, New Jersey
Instructor: Joseph Sweeney
Cost: $595
Sponsor: Pennsylvania Academy of the Fine Arts
Website, email, 215-972-7632