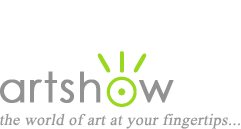 Art Workshops, Classes & Retreats
You are viewing: All media & themes in New Mexico
Select from the following options to view more listings.
---
"Encaustic Monotype: India ink Graphite and Carbon Workshop"
July 18-19, 2020
This workshop offers artists the opportunity to explore and discover new shapes and ideas while using a "Monochrome Approach." Mark-making expressions (gestural marks) help direct the artist to focus on process-oriented abstraction using patterns and emotions as a source of inspiration to create a narrative. To begin, we explore the line, negative space and expression through a series of directed exercises using India ink, charcoal and graphite. We then look and discuss the power of color to convey and communicate meanings and content. This workshop will offer discussions/demos, studio painting time, as well as individual critique concerning your own personal direction in your art making.

Location: Santa Fe, New Mexico
Instructor: Jorge Luis Bernal
Cost: $395.00
Sponsor: Encaustic Art Institute
Website, email, 505-989-3283
---
"Bigger, Faster, Fresher, Looser Abstract Painting"
September 24-27, 2020
Have you ever wondered how to Loosen-Up your painting style? Paint with more Freedom? Be more Spontaneous? Be more Expressive? If the answer to any of these questions is yes, then my Bigger, Faster, Fresher, Looser Abstract Painting Workshop is for you! I will also teach you the design fundamentals of shape, value, color, edges and center of interest. Here is some of what we'll cover: • How to loosen up and paint spontaneously with no pre-planning • How to use big brushes and lots of juicy paint • How to paint from your heart, not your head • How to create fresh beautiful color without making "mud" • Art business information • And much more!

Location: Santa Fe, New Mexico
Instructor: David M. Kessler
Sponsor: Artisan Expo
Website, email, 505-954-4179
---
"The Pillars of Watercolor"
May 1-4, 2021
Seeking answers and understanding? This workshop will explain all aspects of successful painting using frequent demonstrations and detailed analysis. We will explore a range of subject including composition and design, effectively using light and dark values, color mixing, edges, brush stroke techniques and much more. Stimulate and expand your insight into the magic of watercolors! This workshop is for resilient outdoor painters who want plainspoken feedback and lots of painting action. Alvaro is author of Watercolor Painting with Passion, Painting with Passion, Beyond Technique and Watercolour Masterclass. His work has been featured in International Artist and The Artist's Magazine.

Location: Santa Fe, New Mexico
Instructor: Alvaro Castagnet
Cost: $855
Sponsor: Art in the Mountains
Website, email, 503-930-4572