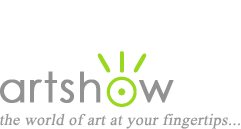 Art Workshops, Classes & Retreats
You are viewing: All media & themes in Pennsylvania
Select from the following options to view more listings.
---
"Pre-College Intensives: Cast Drawing & Painting"
August 3-7, 2020
Drawing in the Academic manner from plaster casts is a traditional and effective way to learn to draw accurately from observation. PAFA's beautiful and historic Cast Hall contains life-size copies of antique and Renaissance sculpture – a unique resource that has been part of PAFA's curriculum for over 200 years. Master the drawing elements of gesture, proportion, volume, anatomy, tone, and composition with charcoal and colored chalk on toned paper. Progress to oil painting materials and techniques using a limited palette. Ideal for all levels, with options to draw- or paint-only based on experience.

Location: Philadelphia, Pennsylvania
Instructor: Shushana Rucker
Cost: $375
Sponsor: Pennsylvania Academy of the Fine Arts
Website, email, 215-972-7632
---
"Tangle Philly: A Retreat of Creative Mindfulness"
August 7-9, 2020
Most people can name a specific moment in their lives when something changed it forever. For artists and writers, we agree that learning and creating in community has enriched our lives in so many different ways. We have experienced fun, personal, mental and emotional life-changing growth. Around the world, we explore adding Zentangle to our mixed media art and use it as an opening exercise in our writing practice. It is intentional, abstract art and a safe place to create, even when you aren't an artist. Conscious Creations Art Studio, in Exton, is the home of Philly Area Zentangle® (2012) This retreat weekend promises to enlighten, broaden skills, and enhance your creative spirit.

Location: West Chester, Pennsylvania
Cost: $500.00
Sponsor: Conscious Creations Art Studio
Website, email, 484-889-8668
---
"Pre-College Intensives: Drawing 2: Life Drawing"
August 10-14, 2020
Figure drawing is one of the most time-honored methods of art training and a great way to rapidly produce valuable work for a portfolio. Work in charcoal and graphite directly from the life model in short and long poses, exploring gesture, proportions and anatomy. Prerequisite: Drawing (Section 1 or 2), Portrait Drawing & Painting or other basic drawing experience. Note: This class will utilize nude models. This class is provisionally being offered in-person, with the understanding that the changing context of Covid-19 may require a transition to online learning.

Location: Philadelphia, Pennsylvania
Instructor: Shushana Rucker
Cost: $375
Sponsor: Pennsylvania Academy of the Fine Arts
Website, email, 215-972-7632