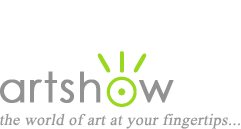 Art Workshops, Classes & Retreats
You are viewing: All media & themes in North Carolina
Select from the following options to view more listings.
---
"Expressive Brushwork in Oil & Acrylic!"
October 14-17, 2020
Award Winning Artist Workshops was created for artists with a desire to study with the highest caliber instructors. Join California artist Randall Sexton at the McDowell Arts Center for a 4-Day workshop in "Expressive Brushwork." Brushwork is your other "Voice"…Your Signature... It is recognizable whether you know it or not. Think of painting as if weaving a tapestry…overlapping the negative shapes with positive shapes (and visa versa) to create the edges of shapes….and to define the shapes in the process.

Location: Charlotte, North Carolina
Instructor: Randall Sexton, www.rcsexton.com
Cost: $575
Website, email, 1-877-860-3500
---
"Bigger, Faster, Fresher, Looser Abstract Painting"
November 4-6, 2020
Have you ever wondered how to Loosen-Up your painting style? Paint with more Freedom? Be more Spontaneous? Be more Expressive? If the answer to any of these questions is yes, then my Bigger, Faster, Fresher, Looser Abstract Painting Workshop is for you! I will also teach you the design fundamentals of shape, value, color, edges and center of interest. Here is some of what we'll cover: • How to loosen up and paint spontaneously with no pre-planning • How to use big brushes and lots of juicy paint • How to paint from your heart, not your head • How to create fresh beautiful color without making "mud" • Art business information • And much more!

Location: Winston-Salem, North Carolina
Instructor: David M. Kessler
Sponsor: David M. Kessler Fine Art
Website, email, 336-418-3038
---
"Bigger, Faster, Fresher, Looser Abstract Painting"
November 14-15, 2020
Have you ever wondered how to Loosen-Up your painting style? Paint with more Freedom? Be more Spontaneous? Be more Expressive? If the answer to any of these questions is yes, then my Bigger, Faster, Fresher, Looser Abstract Painting Workshop is for you! I will also teach you the design fundamentals of shape, value, color, edges and center of interest. Here is some of what we'll cover: • How to loosen up and paint spontaneously with no pre-planning • How to use big brushes and lots of juicy paint • How to paint from your heart, not your head • How to create fresh beautiful color without making "mud" • Art business information • And much more!

Location: Raleigh, North Carolina
Instructor: David M. Kessler
Sponsor: Art of the Carolinas
Website, email