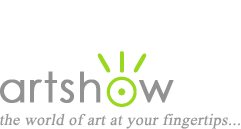 Art Workshops, Classes & Retreats
You are viewing: All media & themes in Minnesota
Select from the following options to view more listings.
---
"Watercolor Impressionism - Faces and Places"
May 18-21, 2020
Join Award Winning American Impressionist Michael Holter for Watercolor Impressionism – Faces and Places sponsored by Red Wing Arts May 18–21. This workshop will focus on the use of watercolor to paint exciting paintings of people and places. You will explore the use of light and shadow to create interesting compositions and achieve dynamic results. You will engage in exercises that will solidify your content and discuss works and the impact these artists achieve using their techniques. By the end of the workshop you will feel confident that you can complete successful paintings. Red Wing Arts started in 1952 as an interactive educational arts program and sits on the shores of the beautiful Mississippi River in Red Wing Minnesota.

Location: Red Wing, Minnesota
Instructor: Michael Holter
Cost: 4 Day = $450 | 2 Day = $225
Sponsor: Red Wing Arts
Website, email, 651.388.7569
---
"Exploring Colored Pencil Potential"
June 29 - July 2, 2020
Come to the majestic north shore of Lake Superior! This course focuses on "painting from a point", using a variety of pencils and surfaces to create dynamic, vividly-drawn paintings. Products used include: watercolor pencils, waxy/oily colored pencils, and wax pastels. Surfaces include papers, boards, and even sanded papers. Featuring an abundance of colored pencils and art materials, this workshop is full to the brim with personal attention, demonstrations, and techniques that are sure to increase your repertoire. Some drawing experience preferred. Kristy Kutch is an experienced workshop instructor, the author of Drawing and Painting with Colored Pencil. She is the featured artist on four instructional DVDs. Kristy is also the author of the book The New Colored Pencil.

Location: Grand Marais, Minnesota
Instructor: Kristy Kutch
Sponsor: Grand Marais Art Colony
Website, email, 218-387-2737