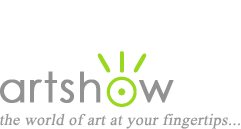 Art Workshops, Classes & Retreats
You are viewing: Acrylic Painting Workshops in The Netherlands
Select from the following options to view more listings.
---
"Painting & Barging in Holland"
March 31 - April 9, 2023
Experience plein air painting and the art of the Flemish and Dutch masters on a small group barging tour through Holland with pastel artist Lisa Regopoulos. Lisa will lead art demonstrations and plein air painting sessions capturing the picturesque canals and landscapes with tulips in full bloom! Tour museums, local sites and enchanting villages and country sides dotted with windmills for inspiration. A highlight of our museum visits will be to the Rijksmuseum to see the first retrospective exhibit of Johannes Vermeer's works and the largest gathering of his works ever. Ports: Amsterdam, Haarlem, Delft, Leiden, Rotterdam and Gouda, and a tour of the incredible Keukenhof Gardens, one of the most beautiful spring gardens in the world.

Location: Amsterdam, The Netherlands
Instructor: Lisa Regopoulos
Cost: Painters: $2995, Non-painters/Bikers: $2750; single room, add $1200
Sponsor: Artful Travels & International Barging Tours
Website, email, 413-237-4631
---
"Painting in the Dutch Landscape"
June 22-29, 2023
During this retreat to Holland, The Netherlands we will visit the city of Zwolle, founded in 800AD. Its classically designed city center has gorgeous parks surrounded by farmland, wooded areas, canals, dikes, and lots of bikes. Your hosts Tali Farchi (NL) and Shay Avivi (IL) are accomplished painters and teachers, providing art instruction to enrich your creative process. The ArtisTTable has hosted hundreds of artists of all levels and backgrounds. During this retreat, we will stay in the 4-Star Bilderberg Wientjes Hotel. This all-inclusive retreat boasts delicious meals, exclusive day trips, and lots of art-making. You will get the full-local experience that will take you will off the beaten tourist path and be a trip you won't forget.

Location: Zwolle, The Netherlands
Instructor: Tali Farchi and Shay Avivi
Cost: $3,100
Sponsor: Artist Table
Website, email, 0031624903316


See also: Art Books for Acrylic Painting | Tutorials for Acrylic Painting