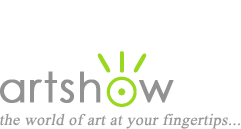 Art Workshops, Classes & Retreats
You are viewing: All media & themes in Australia
Select from the following options to view more listings.
---
"Kimberley Artist's Adventure with Nada Murphy"
August 13-19, 2017
Explore the rugged beauty of the iconic Kimberley region on this challenging artist's adventure. Experience life on an outback cattle station, get to know colourful characters, access locations not open to the public, travel deep into the landscape and encounter unique wildlife. Stay in a Bush Hut or shared Bunkhouse room with one night camped beside a pristine, private billabong. Average 2 art workshop sessions per day over five days.

Location: Wyndham, Australia
Instructor: Nada Murphy
Cost: $3295pp AUD
Sponsor: On The Verandah
Website, email, 61-8-93881513
---
"The Strength and Flow of Watercolor"
January 31 - February 12, 2018
Adventure with David Taylor and Art in the Mountains on this amazing cruise workshop. Free up and explore the freshness and simplicity of watercolor, working spontaneously, in a free and flowing manner. Using watercolor to produce magical results and a variety of subject matter, we will explore the light and shade on seascapes, landscapes, street scenes and more. David will focus on subjects containing movement, color and light with the emphasis on freeing up and building strength to the watercolor. Come along and enjoy the journey and take that leap. David is the coauthor of Solving Mysteries in Watercolor with Ron Ranson. His work has been featured in the International Artist Magazine.

Location: Sydney, Australia
Instructor: David Taylor
Cost: $795, cruise is separate
Sponsor: Art in the Mountains
Website, email, 503.930.4572