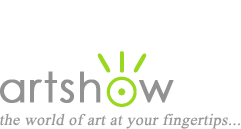 Art Workshops, Classes & Retreats
You are viewing: All media & themes in Cuba
Select from the following options to view more listings.
---
"Painting in Cuba with Randall Sexton"
November 13-18, 2017
Soak up the culture, paint local scenes, experience the pulse of life and the people of contemporary Cuba! Organized by the seasoned facilitators of Copper Bridge Foundation, and Sedona Art Center. Situated in historic downtown Havana and lodged in style, the group is open to partners, spouses, or guests in a legally sanctioned parallel cultural tour. We are so excited to visit Cuba once again!!

Location: Havana, Cuba
Instructor: Randall Sexton, www.rcsexton.com
Cost: $3,775 includes workshop and lodging
Sponsor: Sedona Arts Center
Website, email, 928.282.3809
---
"Watercolor Sketching on Location: Cuba with Jane LaFazio"
February 20-26, 2018
Jane is known for her fun-loving creative teaching style. Your days will be spent drawing and painting in a relaxed, fun environment with a group of like-minded travelers. Each day, we'll go to a charming locale and Jane will demonstrate drawing and painting with watercolor. She'll gently guide beginners (yes, she can teach you to draw) and experienced alike to see and capture the details and memories in a straightforward, intuitive approach with pen and watercolor. You'll create a set of watercolor journal pages as unique as your own handwriting. Jane will show you how to enhance your drawings with creative page layouts and journaling. You'll bring home a priceless collection of small watercolors depicting your experiences and memories of your trip.

Location: Havana, Cuba
Instructor: Jane LaFazio
Cost: $4,525 Shared, $5,125 Single
Sponsor: Arts & Cultural Travel
Website, email, 617-855-9209