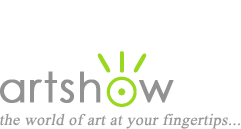 Art Workshops, Classes & Retreats
You are viewing: All media & themes in Netherlands
Select from the following options to view more listings.
---
"En Plein Air Art Retreat - Olst, The Netherlands"
September 12-19, 2017
Come paint this genuinely Dutch landscape in Olst, located in Overijssel along the banks of the Ijssel River in The Netherlands. International ArtisTTable artists/instructors, Tali Farchi and Royce Deans will lead art workshops, demos and provide individual instruction by request, as well as excursions to nearby locations that are sure to delight and inspire. Artists will have plenty of time to explore their own creativity in and around our property and classic Dutch farmhouse. This retreat will challenge the seasoned artist, and nurture those that are new to plein air. You will enjoy deliciously prepared balanced meals and lodging. Our week will conclude with an artist reception. All you need is to be ready and open to create.

Location: Olst, Netherlands
Instructor: Royce Deans, Tali Farchi, Yael vd Wouden
Cost: $1260.00
Sponsor: ArtisTTable
Website, email, 231.883.1681
---
"Master Workshop with Juliette Aristides"
October 4-6, 2017
Learn portrait painting from the live model. Juliette Aristides will be our instructor. Founder and instructor of the Aristides Atelier at the Gage Academy of Art in Seattle, WA, she teaches workshops both nationally and internationally. She is the author of The Classical Drawing Atelier, The Classical Painting Atelier, and Lessons in Classical Drawing published by Watson-Guptill, NY and a frequent contributor to Artist's Magazine. Aristides' work has been featured in magazines such as Art Connoisseur, American Art Collector, American Artist, and Gulf Connoisseur Magazine.

Location: Apeldoorn, Netherlands
Instructor: Juliette Aristides, aristidesarts.com
Cost: $460 including lunches and model fee
Sponsor: Whidbey Island Fine Art Studio
Website, email, 360.637.4690