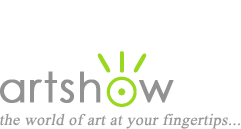 Art Workshops, Classes & Retreats
You are viewing: Other Media Workshops in California
Select from the following options to view more listings.
---
"Wondrous Wax: Mixed Media Meets Melted Wax!"
May 25-28, 2018
This vibrant workshop combines multiple media techniques with melted beeswax on a variety of surfaces, emphasizing unity of design, texture and color. We work with a combination of both dry and wet media, including soft pastels, watercolor, oil paint/ sticks/ pastels, charcoal, graphite and collage. No acrylic media. All Imagery applicable. Use mediums of choice. Appropriate for continuing painters and collagists. Beginners in Encaustics are welcome! Instructor supplies the wax medium, wax paint, heating tools (griddles, heat guns, torches), practice surfaces and two panels per student.

Location: Mendocino, California
Instructor: Mira M. White
Cost: $460
Sponsor: Mendocino Art Center
Website, email, 800-653-3328
---
"Mixed Media Meets Melted Wax!"
May 25-28, 2018
This vibrant workshop combines multiple media techniques with melted beeswax on a variety of surfaces, emphasizing unity of design, texture and color. We work with a combination of both dry and wet media, including soft pastels, watercolor, oil paint/ sticks/ pastels, charcoal, graphite and collage. No acrylic media. All Imagery applicable. Use mediums of choice. Appropriate for continuing painters and collagists. Beginners in Encaustics are welcome! Instructor supplies the wax medium, wax paint, heating tools (griddles, heat guns, torches), practice surfaces and two panels per student.

Location: Mendocino, California
Instructor: Mira M. White
Cost: $460
Sponsor: Mendocino Art Center
Website, email, 800-653-3328