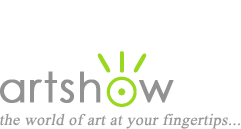 Art Workshops, Classes & Retreats
You are viewing: Pastel Workshops in Michigan
Select from the following options to view more listings.
---
"The Portrait in Pastel"
July 23-25, 2018
The core of Cuong's lessons will be based on drawing, values, edges, composition and creating life-like skin tone color. Students will focus on the fundamentals of drawing the human head while developing new skills in soft pastel. The workshop will feature a live model, and Cuong will demonstrate his own techniques to draw from life. This is a great opportunity for you to discover your own passion for drawing or take your existing skills to the next level.

Location: Ann Arbor, Michigan
Instructor: Cuong Nguyen
Cost: $420
Sponsor: Artensity
Website, email
---
"Bigger, Faster, Fresher, Looser Abstract Painting"
August 23-25, 2018
Have you ever wondered how to Loosen-Up your painting style? Paint with more Freedom? Be more Spontaneous? Be more Expressive? If the answer to any of these questions is yes, then my Bigger, Faster, Fresher, Looser Abstract Painting Workshop is for you! I will teach you how to do each of these realizing there should also be a firm foundation of structure for your paintings using shape, value, color, edges and center of interest.

Location: Lowell, Michigan
Instructor: David M. Kessler
Sponsor: Franciscan Life Process Center
Website, email, 616-897-7842


See also: Art Books for Pastel | Tutorials for Pastel