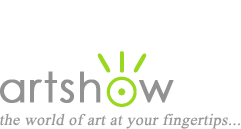 Art Workshops, Classes & Retreats
You are viewing: Workshops about Still Lifes & Flowers in Virginia
Select from the following options to view more listings.
---
"Carlo Russo Paints the Still Life"
May 18-21, 2018
In this 4 day class we will explore some of the key elements in creating a successful still life painting. The instructor will cover subjects such as composition, object selection, color harmony, painting technique, materials and more. Often the success of a painting is determined before a mark is ever made on the canvas. In this class, the instructor will share his insights, experience, and expertise on how to create a harmonious, well designed and successful picture. Each day the instructor will demonstrate for the class to give a deeper understanding of the techniques involved.

Location: Ashburn, Virginia
Instructor: Carlo Russo
Cost: $495
Sponsor: DebKArt Home Studios
Website, email, 571-236-0047
---
"Felicia Forte Paints Alla Prima Still Life and Portrait"
October 5-7, 2018
Alla Prima painting, single session painting is a stimulating method which teaches you to be present in every brush stroke, focusing only on the essentials, ultimately giving you great dexterity and control. With demonstration and gentle critique, Felicia will challenge you to correctly observe and record the fundamentals: shapes, values, edges and color. In this workshop Felicia will combine portraiture, the subject that she was first interested in, and with which she gained her skill with her current interests in still life, interiors and abstraction. Felicia is an inspired and creative teacher with 9 years of teaching experience under her belt. She will interact with each student according to their experience and strengths. All levels welcome!

Location: Ashburn, Virginia
Instructor: Felicia Forte
Cost: $480
Sponsor: DebKArt Home Studios
Website, email, 571-236-0047