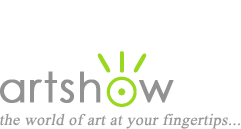 Art Workshops, Classes & Retreats
You are viewing: Art Holidays, Tours & Travel in Guatemala
Select from the following options to view more listings.
---
"Women's Woven Voices"
April 19-28, 2018
Artist and author of "The Spiral of Creativity," Brecia is a passionate champion of creativity and fiber artist extraordinaire. Brecia has spent years indulging her free spirit and unquenchable appetite for color while creating uniquely fabulous wearable art and loves sharing this passion with creative spirited folks around the globe. As an award winning and nationally exhibited artist, her zeal for color, texture, and movement has driven her own life as an artist and taken her from New York, to London, to Kyoto exploring various facets of the art world. Brecia will also share her skills as a creativity coach encouraging everyone to Play-Explore-Discover.

Location: Antigua & Atitlan, Guatemala
Instructor: Brecia Kralovic-Logan, breciacreative.com
Cost: $2,685 Shared, $3,325 Single
Sponsor: Arts & Cultural Travel
Website, email, 617-855-9209
---
"Talismans: A Jewelry Workshop in Antigua, Guatemala"
October 21-29, 2018
Susan is an internationally-recognized mixed-media jewelry artist and silversmith; her work has been included in collections from Henry Bendell, Banana Republic, and Nordstrom, as well as various national galleries and museum exhibits; it has also graced magazines including Elle, Ornament, Bead Design, and Cloth, Paper, Scissors. Susan has authored several books, including Resin Alchemy, which made the Amazon bestseller list. She is also an experienced and sought-after teacher, and has led dozens of workshops to explore beadwork, mosaic art, and mixed media, but also to discover (and uncover) the artistic soul. We'll learn innovative techniques and mix materials – resin and metal, wire and fiber, glass and organic materials. We'll even work with a local jade jeweler, to carve a piece of jade.

Location: Antigua, Guatemala
Instructor: Susan Lenart Kazmer, www.susanlenartkazmer.com
Cost: $3,545 Shared, $4,125 Single
Sponsor: Arts & Cultural Travel
Website, email, 617-855-9209