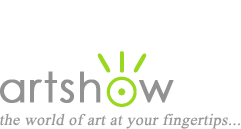 Art Workshops, Classes & Retreats
You are viewing: Watercolor & Gouache Workshops in Michigan
Select from the following options to view more listings.
---
"Adding the "You" Factor to Your Paintings 2"
March 26-28, 2018
This workshop is all about making unique, personal, and creative paintings. We will explore options and strategies for you to try on that will include still life, figure, and landscape examples of each concept as well as a look at the art history behind it. Plan on bringing personal photos or sketches of subject matter that you love to paint or would love to paint. The subject will be the jumping off place – the real subject will be YOU. Our focus will be on seeing and thinking abstractly, crafting a beautifully designed painting, and finding and expressing that thing that is your own.

Location: Ann Arbor, Michigan
Instructor: Donna Zagotta
Cost: $345
Sponsor: Artensity
Website, email
---
"Bigger, Faster, Fresher, Looser Abstract Painting"
August 23-25, 2018
Have you ever wondered how to Loosen-Up your painting style? Paint with more Freedom? Be more Spontaneous? Be more Expressive? If the answer to any of these questions is yes, then my Bigger, Faster, Fresher, Looser Abstract Painting Workshop is for you! I will teach you how to do each of these realizing there should also be a firm foundation of structure for your paintings using shape, value, color, edges and center of interest.

Location: Lowell, Michigan
Instructor: David M. Kessler
Sponsor: Franciscan Life Process Center
Website, email, 616-897-7842


See also: Art Books for Watercolor & Gouache | Tutorials for Watercolor & Gouache