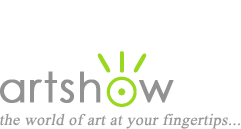 Art Workshops, Classes & Retreats
You are viewing: Watercolor & Gouache Workshops in New York
Select from the following options to view more listings.
---
"'The essence of scenery' Watercolor Studio in NY"
May 23-25, 2018
3-day workshop In-Studio. Academically trained master watercolorist Vladislav Yeliseyev will show you how to quickly capture the essence of the scenery with dynamic and powerful impressionistic approach. The artwork's main message must be heard loud and clear and Vlad will show you how it is done in watercolor. Vlad is a professional drawing and watercolor teacher year round at Renaissance School of Art in Sarasota Florida and he knows how to make progress with his students. It does not matter if you are the beginner, intermediate or advanced level because his method of teaching through an individual approach.

Location: Newburgh, New York
Instructor: Vladislav Yeliseyev
Sponsor: Marguerite Meyerson
Website, email
---
"Capturing the Feeling of Light, Air & Atmosphere in Your Watercolors"
June 18 -22, 2018
Capture the feeling of light, air and atmosphere in your watercolors during this weeklong workshop. The scenic grounds of the Greenville Arms 1889 Inn and the surrounding Hudson River Valley will provide the inspiration. Joel Popadics' workshops are presented with numerous demonstrations loaded with useful information geared to artists of all levels of ability. Topics include: how to mix a natural looking green, tree shapes, painting mountains, dramatic clouds and skies, among others. He creates a serious, but fun painting environment with individual instruction provided throughout the day. Workshop Package includes: Tuition for 5 full class days, 6 nights of dinner, lodging and breakfast, daily cookie and fruit breaks, unlimited coffee and tea, and a welcoming wine and cheese reception.

Location: Greenville, New York
Instructor: Joel Popadics
Cost: $1597 Double occupancy, $1765 Single, $655 Tuition Only
Sponsor: Hudson VAlley Art Worskhops
Website, email, (518) 966-5219


See also: Art Books for Watercolor & Gouache | Tutorials for Watercolor & Gouache