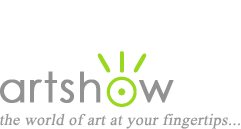 Art Workshops, Classes & Retreats
You are viewing: Acrylic Painting Workshops in Netherlands
Select from the following options to view more listings.
---
"Dutch Landscape Painting Vacation"
May 22-27, 2020
Travel to the Netherlands, learn to draw and paint from professional painters, explore the graceful Dutch canals and landscapes, and unleash your creativity through landscape painting sessions, demonstrations, and workshops. 6 days | Available in English, Dutch, Hebrew | All levels | Max. 12 people | Watercolors, Acrylics, Gouache | Landscape, Townscape. UpTrek Art Retreat inclusions: 5 nights of accommodation; 5 breakfasts, 4 lunches, and 2 dinners; painting and drawing classes, workshops and demonstrations with artists Tali Farchi and Royce Deans; transport to and from painting locations/excursions; visit to the Museum de Fundatie (entrance included); local tour; art supplies welcome kit.

Location: Zwolle, Netherlands
Instructor: Tali Farchi and Royce Deans
Cost: $1,310
Sponsor: UpTrek
Website, email, +40757302302
---
"Painting the Dutch Landscape"
May 22-27, 2020
There is a long and rich history of art in The Netherlands. There you will understand all of the of the variety the Dutch landscape has to offer; farmland, lakes, wooded pathways, dykes, canals, classic Dutch architecture and windmills. The artists, and founders of the ArtisTTable, Royce Deans and Tali Farchi will be your hosts on this trip. Included in the fee for this retreat is transportation from the Zwolle train station to the luxury Bilderberg Wientjes Hotel in Zwolle, and all the ground transport to the many locations that we will be painting. Breakfast at the hotel and lunches on locations daily, and your first and last dinner. Plus an ArtisTTable goodie bag with a sketchbook.

Location: Zwolle, Netherlands
Instructor: Royce Deans and Tali Farchi
Cost: $1500 (Register before 31 December 2019 - $1380)
Sponsor: ArtisTTable
Website, email, 1 231-883-1681


See also: Art Books for Acrylic Painting | Tutorials for Acrylic Painting