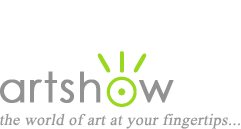 Art Workshops, Classes & Retreats
You are viewing: All media & themes in Austria
Select from the following options to view more listings.
---
"Plein Air Painting by Lake Wolfgang in Austria"
August 20-21, 2019
Only a short distance from Salzburg lies the impressive stretch of Lake Wolfgang in the Austrian Lake District. Some 10 km long, lined by charming settlements and surrounded by the Salzkammergut mountain range it makes an idyllic location for our 2-day plein air painting workshop. We visit the very popular St Wolfgang and the more tranquil Strobl nearby where we paint and sketch in this alpine paradise. Led by instructor Ibolya Taligas who specialises in watercolour painting and will do demonstrations as well as offer practical advice on painting outdoors. €150/person with flexibility to book your own accommodation and take as many refreshment breaks as you wish. Small group, lots of individual attention.

Location: St Wolfgang, Austria
Instructor: Ibolya Taligas
Cost: €150
Sponsor: Painting Getaways
Website, email, +44 201 488 2991
---
"Plein air watercolour painting at Lake Hallstatt in Austria"
August 22-23, 2019
A 2-day plein air watercolour painting workshop by the picturesque Lake Hallstatt in Austria. The charming village of Hallstatt is well-hidden between the Hallstatter See and the imposing peaks of the Dachstein mountains. A real gem and a must-see location for any artist. Come and paint the most amazing water reflections of a place that's considered one of the most photographed in the world!

Location: Hallstatt, Austria
Instructor: Ibolya Taligas
Cost: €150
Sponsor: Painting Getaways
Website, email, +44 203 488 2991