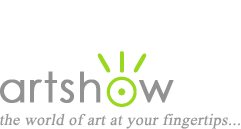 Art Workshops, Classes & Retreats
You are viewing: All media & themes in Croatia
Select from the following options to view more listings.
---
"Explore And Paint Croatia with Vladislav Yeliseyev"
June 3-10, 2023
Artists Dream Vacation – Croatia Painting And Cultural Tour! Be inspired by narrow limestone streets and unique baroque buildings, the endless shimmer of the Adriatic and interplay of light on the old stone buildings, mountain and valley, green hills and naked stones, fishing boats and majestic courtyards. Our itinerary will include painting and exploring old towns, fresh food market, local folklore, sparkling marinas, boat trip to one of the picturesque islands and much more! A tour of the world's second most frequented open-air museum will definitely astound you. The fantastic views will inspire you to paint and to take photographs, and the sights that you will capture will continue to amaze you! Small group. Non-painters are welcome. Discount deadline: 11/30/2022

Location: Dubrovnik, Croatia
Instructor: Vladislav Yeliseyev
Cost: $3390
Sponsor: Renaissance School of Art
Website, email, 941.330.6865
---
"Painting & Sailing in Croatia with Robert Masla"
June 17-25, 2023
Experience the beauty of Croatia and plein air painting on a small group sailing tour through the breathtaking islands of Croatia with artist Robert Masla. In addition to the islands, we'll tour ancient cities and UNESCO World Heritage sites with captivating coastlines for inspiration - all from the comfort of our private, luxury 41 meter (134.5') yacht Barbara. Robert will lead art demonstrations and plein air painting sessions capturing the natural beauty of these Adriatic islands surrounded by the sea, nature and centuries of history!

Location: Dubrovnik, Croatia
Instructor: Robert Masla
Cost: $4795 Painters; $4525 non painters
Sponsor: Artful Travels & International Barging Tours
Website, email, 413-237-4631