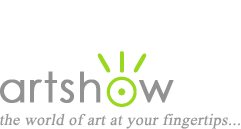 Art Workshops, Classes & Retreats
You are viewing: All media & themes in Netherlands
Select from the following options to view more listings.
---
"Mixed Media Acrylic Painting Workshop in Amsterdam"
September 1, 2019
Create whimsical and wonderful flowers using acrylic and mixed-media. This workshop will be held right in the centre of Amsterdam where we focus on flowers while creating contemporary mixed media work. Starting from construct drawing to final painting we will bring collage and other mediums into our painting. Participants will learn how to use effective brush stroke and palette knife techniques, how to mix beautiful colours and create an interesting unique composition. Some materials provided. For material list and information please email, link below.

Location: Amsterdam, Netherlands
Instructor: Sandra Iafrate, sandraiafrate.com
Website, email
---
"Floral Still Life at Boerma Institute Amsterdam"
September 3, 2019
Boerma Instituut International Floral Design School Aalsmeer, Netherlands. Learn from the experts at Boerma, as they demonstrate how to design a beautiful floral still life which we will use as our subject to paint. Starting from drawing to colour mixing and brush stroke techniques, you will learn the steps to creating a beautiful painting of floral and foliage in this class. All levels and mediums are welcome. Some materials are provided or you can purchase an acrylic paint pack kit. Class is limited, so please email, link below for more information if interested.

Location: Aalsmeer, Netherlands
Instructor: Sandra Iafrate, sandraiafrate.com
Website, email
---
"Dutch Expressions: Art Retreat in The Netherlands"
September 11-18, 2019
Travel to the Netherlands for an art retreat covering captivating and authentic Dutch artistic expressions. Take part in animated workshops and outdoor painting sessions under experts' guidance. UpTrek Art Retreat 2019 inclusions: 7 nights of 4-star hotel accommodation, all meals, drinks, all workshops, lectures, drawing and painting sessions with artists Eduard Moes, Ingrid van Aert, Emilie Lindenbergh, Julia Hope, airport transfers, all tours, entrances and museum fees (Rijksmuseum, Rembrandt House Museum, Zaanse Schans, Singer Museum in Laren, Hoge Veluwe National Park, Kröller-Müller Museum, Mesdag Panorama and Gemeentemuseum in The Hague), souvenir, and tips.

Location: Amsterdam, Netherlands
Instructor: Eduard Moes, Ingrid van Aert
Cost: $3,290
Sponsor: UpTrek
Website, email, +40741519995