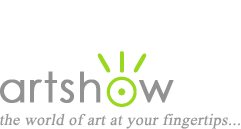 Art Workshops, Classes & Retreats
You are viewing: All media & themes in Portugal
Select from the following options to view more listings.
---
"Painting and Drawing Vacation in Portugal"
September 19-25, 2020
Travel to Portugal and learn to paint or draw while staying in a beautifully renovated farmhouse. Immerse yourself in blissful tranquility and enjoy breathtaking views, delicious vegetarian meals, and first class art tutoring in a variety of mediums. You will receive tuition adapted to your experience and ability levels, complete with accommodation, meals, day trips, and private transfers. UpTrek Painting Retreat 2020 inclusions: accommodation, daily vegetarian breakfasts, lunches and dinners, 18 hours of painting and drawing tuition with a professional artist, art materials (graphite pencils, chalk pastels, charcoal, ink, watercolor, acrylic paints, brusho), optional afternoon guided nature walks, and transfers to and from Faro Airport at a predetermined time.

Location: S.B. de Messines, Portugal
Instructor: Tracy-Jane Pooler
Cost: $980
Sponsor: UpTrek
Website, email, +40757302302
---
"A painting retreat. Watercolor Journaling in Lisbon"
September 1-14, 2021
Join us with Winnie Givot in Lisbon, a city of beauty, from which explorers in the 15th and 16th centuries set out to discover the world. There we will spend our days painting, drawing, and writing in our watercolor journals as we see more deeply through our art. We will be staying in newly renovated apartments in an old Portuguese building near Prac¸a Intendente, a wonderful location in the historic city. In and around the city we will take many different forms of transport including metro, trolleys, tuk tuks, escalators, train, bus and, of course, walking. There is even an elegant 19th century outdoor elevator which carries passengers up and down between districts.

Location: Lisbon, Sintra, Obidos, Portugal
Instructor: Winnie Givot
Cost: $4600
Sponsor: Salinara - International Art Farm, Sicily
Website, email, (+39) 339 77 57 062