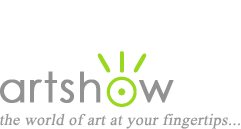 Art Workshops, Classes & Retreats
You are viewing: All media & themes in Scotland
Select from the following options to view more listings.
---
"Hidden Treasures: Painting Retreat in Scotland"
November 17-24, 2019
Travel to Scotland for an all-inclusive art retreat. Take part in artist-led cloudscape, skyscape, and landscape painting workshops, paint en plein air, stay in an inspiring 13th century historic house, and enjoy daily meals prepared by an in-house chef. UpTrek Painting Retreat 2019 inclusions: 7 nights of accommodation at Hospitalfield, 7 breakfasts, 6 lunches, 7 dinners, 6 days of artist-led painting workshops with painter Kate Cunningham, all workshop materials, round-the-clock access to art studio, sketchbook journal, 6 morning yoga sessions, intro session to creative writing, snacks and nibbles, pick-up and drop-off at Arbroath train station, transportation during excursion to explore the nearby area, additional activities (such as a musical and poetry evening).

Location: Arbroath, Angus, Scotland
Instructor: Kate Cunningham
Cost: $2,150
Sponsor: UpTrek
Website, email, +40741519995
---
"Reach for the Sky: Cloudscape Painting Retreat in Scotland"
April 3-10, 2020
Travel to Scotland for an all-inclusive art retreat. Take part in artist-led cloudscape, skyscape, and landscape painting workshops, paint en plein air, stay in an inspiring 13th century historic house, and enjoy daily meals prepared by an in-house chef. UpTrek Painting Retreat 2020 inclusions: 7 nights of accommodation at Hospitalfield, 7 breakfasts, 6 lunches, 7 dinners, 6 days of artist-led painting workshops with painter Kate Cunningham, all workshop materials, round-the-clock access to art studio, sketchbook journal, 6 morning yoga sessions, intro session to creative writing, snacks and nibbles, pick-up and drop-off at Arbroath train station, transportation during excursion to explore the nearby area, additional activities (such as a musical and poetry evening).

Location: Arbroath, Angus, Scotland
Instructor: Kate Cunningham
Cost: $2,150
Sponsor: UpTrek
Website, email, +40741519995