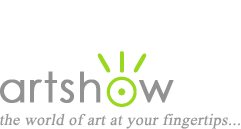 Art Workshops, Classes & Retreats
You are viewing: All media & themes in Portugal
Select from the following options to view more listings.
---
"Botanical and Floral Art Retreat in Portugal with Artist Janie Pirie"
August 28 - September 4, 2021
Join artist Janie Pirie on a botanical and floral art retreat on the Algarve coast in Portugal. Receive expert art tuition, stay at a restored authentic Portuguese private villa with panoramic views of the hills and the ocean, indulge in chef-made meals served with some of the best local wines, and get inspired by bohemian Lisbon, Sintra's UNESCO world heritage palaces, and the nearby São Julião beach. UpTrek painting retreat inclusions: tuition, accommodation, meals, drinks, trips, transfers. For details, please visit our website (link below) or get in touch at contact@uptrek.com

Location: Valbom, Portugal
Instructor: Janie Pirie
Cost: $2,690
Sponsor: UpTrek
Website, email, +40757302302
---
"A painting retreat. Watercolor Journaling in Lisbon"
September 1-14, 2021
Join us with Winnie Givot in Lisbon, a city of beauty, from which explorers in the 15th and 16th centuries set out to discover the world. There we will spend our days painting, drawing, and writing in our watercolor journals as we see more deeply through our art. We will be staying in newly renovated apartments in an old Portuguese building near Prac¸a Intendente, a wonderful location in the historic city. In and around the city we will take many different forms of transport including metro, trolleys, tuk tuks, escalators, train, bus and, of course, walking. There is even an elegant 19th century outdoor elevator which carries passengers up and down between districts.

Location: Lisbon, Sintra, Obidos, Portugal
Instructor: Winnie Givot
Cost: $4600
Sponsor: Salinara - International Art Farm, Sicily
Website, email, (+39) 339 77 57 062