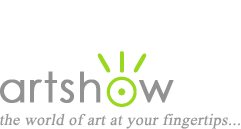 Art Workshops, Classes & Retreats
You are viewing: Sculpture Workshops in Arizona
Select from the following options to view more listings.
---
"Modeling the Horse and other Animals"
April 20-23, 2020
Students will have the option of choosing the animal they would like to sculpt from dogs and cats to horses and wildlife. Students will learn fast, effective armature building, and Rod's techniques for modeling heart and souls into their animals. Rod's known for his expressive animal sculptures, based on solid proportions, but not derived from extensive math or measuring. All reference will be from photos, models, and studying other art. Students can expect to finish a medium sized clay model, suitable for bronze casting. Rod Zullo, Fellow of the National Sculpture Society, has years of experience teaching sculpture. Many of Rod's students have advanced in their careers because of his mentoring and enthusiastic approach to living as an artist.

Location: Scottsdale, Arizona
Instructor: Rod Zullo, www.Rodzullo.com
Cost: $675 (not including fees)
Sponsor: Scottsdale Artists' School
Website, email, (480) 990-1422 or (800) 333-5707
---
"Redefining the Art of Life"
May 4-7, 2020
Learn how to create a detailed one third life-size (24" approximate) dynamic action figure, working from a live model. Students will work from a figure armature and form it for correct placement, creative composition. Students will also be using caliper reduction, various pointing and measurement techniques. Final detailing will be discussed and demonstrated. Professional oil-based clay will be the medium for this class. Additional professional sculpting techniques will be demonstrated to add detailing for hair, clothing, mounting, etc. One-on-one student/teacher instruction is emphasized and encouraged. Each student will be working from a live model but also invited to bring photos of subjects they would like to sculpt outside of the class.

Location: Scottsdale, Arizona
Instructor: Roy Butler, www.roywbutler.com
Cost: $475 (not including fees)
Sponsor: Scottsdale Artists' School
Website, email, (480) 990-1422 or (800) 333-5707


See also: Art Books for Sculpture | Tutorials for Sculpture