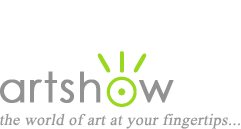 Art Workshops, Classes & Retreats
You are viewing: Art Holidays, Tours & Travel in California
Select from the following options to view more listings.
---
"Santa Barbara Travel Sketching Workshop"
April 5-10, 2020
Join us for 4 days of sketching with watercolor in beautiful Santa Barbara. We'll enjoy the free-flowing and colorful nature of watercolor at its best while sketching and having fun! Brenda Swenson will help you develop observation skills, color awareness, simple design principles and learn about light and shadows. We'll investigate various techniques, sketching tools, and approaches to watercolor. Enjoy time with fellow artists, instruction and friendly critiques. Space is very limited (max 12 participants). Brenda is the artist author of two books, Keeping a Watercolor Sketchbook (Award of Excellence Finalist) and Steps to Success in Watercolor. Her paintings and sketches have been featured in numerous books and magazines (Watercolor Artist, Watercolor Magazine, Watercolor Highlights, Plein Air Magazine).

Location: Santa Barbara, California
Instructor: Brenda Swenson, www.swensonsart.net
Cost: $1,490 (Hotel is not incl.)
Sponsor: French Escapade
Website, email, 510-483-5713
---
"Travel Sketching Watercolor Workshop"
April 11-16, 2020
I'll teach you techniques for capturing the close-up and colourful in this wonderful town, as well as the distant and scenic on the magical coast of Santa Barbara. In true travel sketching tradition, we'll pack light — carrying a small bag for art materials and a folding stool (that will be provided). This workshop is designed to give you confidence sketching wherever you are, gazing at a street scene or the way the light grazes the trunk of a tree. We'll work spontaneously, and I'll show you how to keep your watercolour sketches fresh and colourful. Each day will start with a short demo and end with a critique, hopefully while sitting in a shady courtyard with a glass of wine in hand.

Location: Santa Barbara, California
Instructor: Shari Blaukopf, www.shariblaukopf.com
Cost: $1,490 (Hotel is not incl.)
Sponsor: French Escapade
Website, email, 510-483-5713