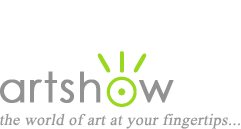 Art Workshops, Classes & Retreats
You are viewing: Art Holidays, Tours & Travel in Virginia
Select from the following options to view more listings.
---
"Art Cottage Personalized Painting Retreats"
January - August
Perfect for one or two women ~ Immerse yourself a world away at Dorothy Fagan's breath-taking Art Cottage Studio by Chesapeake Bay. Customized Lessons in oils, pastels, watercolor, drawing, fabric painting, acrylics, or mixed media. Enjoy every season on the private pond. Paint in the studio or en plein air with Dorothy at her favorite gardens, coastal marsh sanctuary, riverfront, woodlands, farms and vineyard locations. Relax on the expansive adjoining deck, or visit artisan studios down the lane. Walk to the Chesapeake Bay, or sit on the dock on Queen's Creek and meditate, sketch, or paint the sunset. Wade in the shallows on the beach at the mouth of the Piankatank River. Paint the sunrise over Hills Bay.

Location: Richmond, Virginia
Instructor: Dorothy Fagan
Cost: $300
Sponsor: The Painting Lesson
Website, email, 804-366-0990
---
"TJ Cunningham Teaches Landscape Painting and a Trip to the NGA"
September 21-25, 2018
The focus of this workshop is learning to see reflected light and color in landscape painting. Working from life, TJ Cunningham will demonstrate his process during daily demonstrations and then assist attendees as they complete their own paintings. This focused, four day workshop will be conducted outdoors at various wooded sites in the Broadlands neighborhood of Ashburn, VA. We will locate close to ameneties and parking. All levels of experience are welcome. Composition, drawing, and basic value and color distribution will all be discussed. Optional: Join us for a day at the National Gallery of Art on the mall in DC 9/25.

Location: Ashburn, Virginia
Instructor: TJ Cunningham
Cost: $465
Sponsor: DebKArt Home Studios
Website, email, 571-236-0047