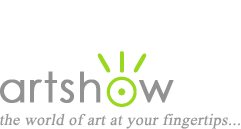 Art Workshops, Classes & Retreats
You are viewing: Watercolor & Gouache Workshops in Portugal
Select from the following options to view more listings.
---
"A painting retreat. Watercolor Journaling in Lisbon"
September 1-14, 2021
Join us with Winnie Givot in Lisbon, a city of beauty, from which explorers in the 15th and 16th centuries set out to discover the world. There we will spend our days painting, drawing, and writing in our watercolor journals as we see more deeply through our art. We will be staying in newly renovated apartments in an old Portuguese building near Prac¸a Intendente, a wonderful location in the historic city. In and around the city we will take many different forms of transport including metro, trolleys, tuk tuks, escalators, train, bus and, of course, walking. There is even an elegant 19th century outdoor elevator which carries passengers up and down between districts.

Location: Lisbon, Sintra, Obidos, Portugal
Instructor: Winnie Givot
Cost: $4600
Sponsor: Salinara - International Art Farm, Sicily
Website, email, (+39) 339 77 57 062
---
"Painting in Portugal"
April 4-10, 2022
Join California-based painter and renowned art instructor Randall Sexton for an exciting week of painting in the beautiful region of Azeitão, Portugal. This all-inclusive 5 day/6 night trip is open to all skill levels from beginner to advanced. Spaces are limited as the group will be the exclusive guests at a 300 year-old villa just south of Lisbon. This fully renovated estate is surrounded by vineyards, cork trees, and olive orchards, and offers a breathtaking array of subjects from the intimate to the monumental. Away from tourists, you will be able to immerse yourself in a unique countryside and participate in daily painting demos/lectures and lots of and one-on-one painting instruction with Randy.

Location: Azeitão, Portugal
Instructor: Randall Sexton, www.rcsexton.com
Cost: $3200/single occ, $2900/double occ
Website, email, (919) 272-5958


See also: Art Books for Watercolor & Gouache | Tutorials for Watercolor & Gouache